FAQs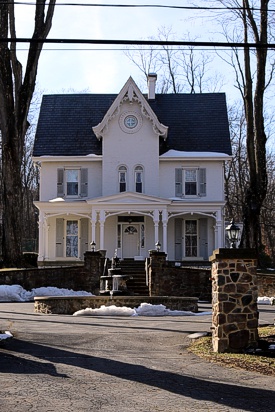 When is trash pickup?
Garbage is collected every Friday and Recycling is every other Friday.

When can I put my trash out?
Trash can be placed out at the curb after 5 p.m. on Thursdays.

When are utility bills sent out and due?
Water, sewer and trash bills are sent out January 1, April 1, July 1 and October 1. Bills are due the last day of these months.

Can I pay my bill on line?
Yes.

Where do I go to vote?
Alburtis Area Community Center, 220 W. Second Street, Alburtis.

Where do I register to vote?
Lehigh County Government Center, 17 S. Seventh Street, Allentown, PA

How do I know if there is a snow emergency?
Snow emergencies are posted on WFMZ, the LED Sign in front of Borough Hall, it is posted upon entrance to the Borough and a call out is provided to all registered residents on the Swiftreach Network.

Do I need a permit to put up a fence?
Yes, a permit can be obtained at Borough Hall.

Can the Historical Church be rented for an event?
Yes, for a nominal fee, the Church can be rented.

How do I reserve a Pavilion at Lock Ridge Park?
The park is owned by Lehigh County and reservations can be made by contacting the County at 610-871-0281.

Does the Borough have a Library?
All residents of the Borough can obtain a Library Card from the Lower Macungie Library located at 3450 Brookside Road, Macungie, PA.

When is Trick or Treat?
Trick or Treat is always on October 31 in the Borough.