Public Works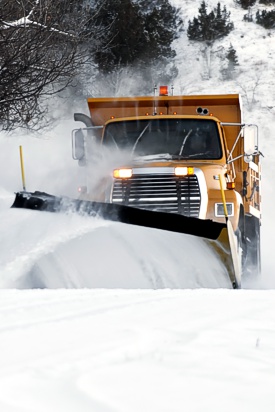 Maintenance Supervisor
Donnie Derr

The Borough currently employs four (4) full-time Maintenance Employees.

The hours are Monday- Friday 7:00a.m. to 3:00p.m. September to May and Monday- Friday 6:00 a.m. to 2:00 p.m. from Memorial Day to Labor Day.

Duties include:

Highway
Inspection and repair of Borough streets, snow removal, cindering/salting when required, removal of leaves from street gutters, inspection and maintenance of dump truck, backhoe, pickup, and all other highway equipment.


Water
Inspection and maintenance of reservoir, chlorinator, and pressure regulator; flushing of water system; reading of water meters; maintenance of water mains and pipes and wells.


Property
Cleaning and maintenance of Borough Hall, recreation areas, and all other properties owned by the Borough.


Sewer
Inspection and maintenance of sanitary sewer lines and pump stations; maintenance of storm sewers clean and free of debris.
Snow Emergency Routes
The following streets are designated snow emergency routes within the Borough:

Street From and To

W. Second Street S. Main Street (SR3001) Ridgeview Drive
E. Second Street S. Main Street (SR3001) Lockridge Lane
Third Street S. Main Street Walnut Street
Chestnut Street Entire Length of Street
Church Street Franklin Street (SR3001) Eastern Borough Line
Flint Hill Road Avi Drive W. Second Street
Franklin Street (SR3001) S. Main Street Southern Borough Line
Front Street (SR3002) Entire Length of Street
Lockridge Lane E. Second Street Church Street
Main Street (SR3001) Entire Length of Street
West Penn Avenue Entire Length of Street
Ridgeview Drive Entire Length of Street
School Street Walnut Street Franklin Street
Walnut Street Entire Length of Street